Data protection and backup with Apple in companys
Your data security
Our belief
When it comes to data protection measures, Apple is one of the leaders in the industry. Apple not only produces very secure hardware and software, but also minimizes, for example, the "human error source" in customer support, so that your private data remains private.
However, all these good conditions do not mean that Apple platforms are invulnerable. On the one hand, every user uses a variety of third-party solutions that can contain potential security vulnerabilities, and on the other hand, we ourselves can unintentionally disclose our data to third parties.
There are not only targeted criminal attacks to steal payment information, for example, but also supposedly reputable companies that earn money by trading your personal data.
Data security is therefore an ongoing process that cannot be permanently ensured with one-off actions. Technical safeguards such as adapted data protection settings, VPN connections, two-factor authentication and secure password management form the basis for this. In addition, our behavior on the Internet and the way we handle our personal data and documents is also a critical factor that must be taken into account.
We educate and support you so that you and your data also remain secure.
Not only important, but also your right
Data protection in your own company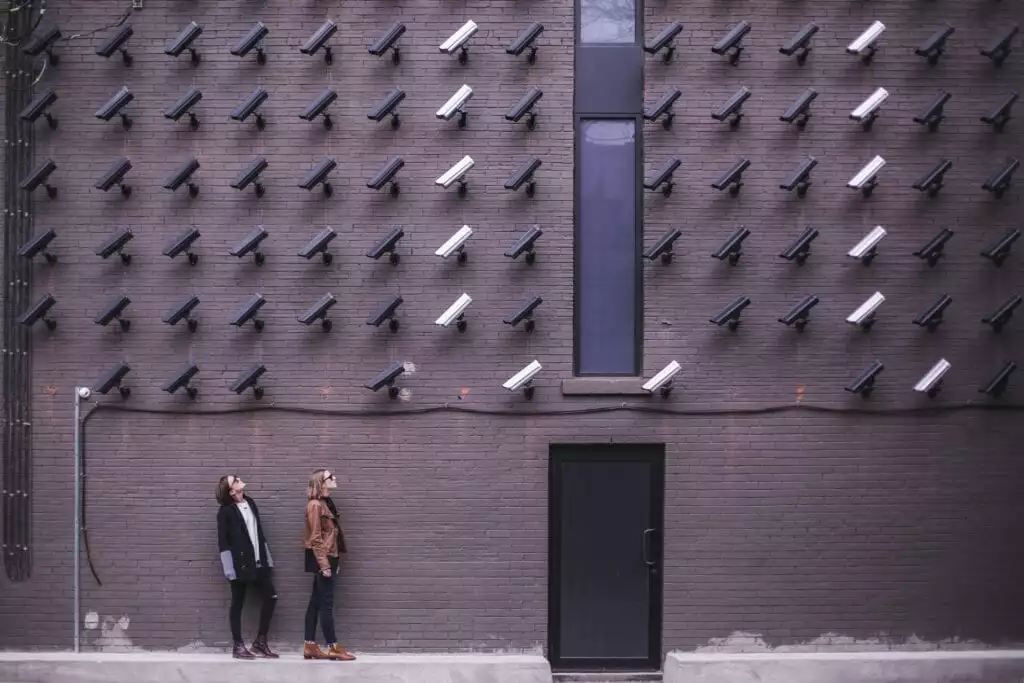 The focus on the topic of data protection has increased dramatically in recent years due to the Cambridge Analytica scandal, among other things, and has also been an ongoing topic since the introduction of the European General Data Protection Regulation. You can regularly read about a new security breach or the improper handling of customer data by companies.
Medienreife supports you in the secure setup of your devices and software, as well as in the management and handling of user data and accounts on the Internet.
Our goal is to give you a sense of safe movement in the digital space. In doing so, we offer concrete support, exciting talks and training.
This is how data protection with Medienreife works
Our professional offer provides:
The measures to protect your identity are as individual as you are. Of course, there are blueprints and standard solutions, but we're not satisfied with that.
Our contribution to data protection in all our solutions
Data protection compliant order processing
Checking our partners & suppliers for data protection compliance
Newsletter about current data protection events
Devices & Application
Data protection compliant setup of devices, software and services.
Accounts & Accesses
Account management, setup and also DSGVO compliant deletion requests as well as password and two-factor security.
Internet & Network
Concepts for secure internet usage, network and connection management.
Data
Setup and development of data protection strategies and secure data transfers.
Even digital data sometimes only exists once
proper data protection in business
Apple users are spoiled when it comes to device reliability, but even Apple devices are not immune to failure. And not only that. An iPhone can be lost quickly, coffee spilled over the Mac, or simply a failed software update. There are many possibilities of data loss and unfortunately we usually only become aware of it when we are affected ourselves. Wether an important customer project, a bachelor thesis or the first baby photos are affected, it can quickly end in a financial or emotional catastrophe.
We advise you on how you can best back up your data multiple times and clarify supposed backups.
Concept and data backup in 3 steps
01
Data backup concept
Review and analysis of your IT and network structure and its devices. Backing up of relevant data and files.
02
Data backup strategy
Together with you, we develop a strategy to secure you and your data in the long term. Be it through automation or through a backup strategy.
03
Long-term care & support
We regularly inform you about current data protection topics and recommendations that may be relevant for you. You will receive information on IT solutions that support you in securing your data in business (and private).
Securing and protecting your data with conviction
We help you prevent data loss and show you how to successfully protect yourself and your business.
Let's talk about IT security