Our motivation
We are here to help
Technology should make our lives easier and simplify our tasks. Every user has different requirements and in the end it should simply work.
If something doesn't work as it should, there can be many reasons. It does not always have to be an error in the system. It can be due to a missing setting functions that have changed in a new version or simply a missing update that needs to be installed. We help you to find out exactly that, so that you can dedicate yourself to your topics again as soon as possible. We furthermore help just as much with targeted user questions, setups, and with how to use programs and services.
Find the support that suits you!
IT support from Medienreife offers you a solution for every problem. Be it with your hardware or your Apple applications (software and web applications). If we can't identify your problem, there are no costs for your support.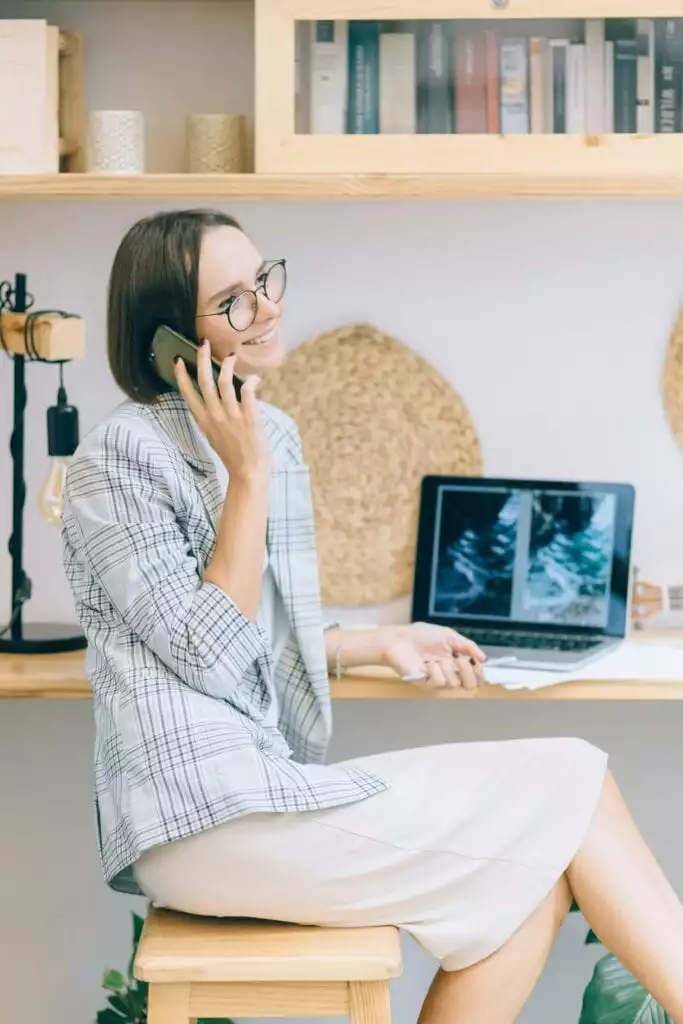 uncomplicated & transparent
Book support online
We know how important it is that we respond quickly when you need help.
This is exactly why we have deliberately decided not to have a hotline.
In our support calendar you can check free support slots and book them directly. This way you can plan bindingly and save time. We document every step of every process, so you can transparently track when and how we solved your issue.
Remotesupport
Our remote support provides IT support directly over the phone. We have the ability to connect remotely to your Mac, iPad and iPhone so we can see your screen directly. We'll guide you through troubleshooting or fix your issue autonomously while you attend to other issues.
You can conveniently book an appointment without being put on hold. We will contact you as soon as the appointment starts and document all solutions and steps in your order.
We offer direct appointments or the possibility to book affordable support packages. You can redeem your support package with a code or manage it conveniently via web and app with an Acuity account. Your credit will only be charged in the 15 minutes units that were started.
On-site support is also available upon request.
Book a one-time support appointment here or use your credit from your support package.
Purchase support credits at lower package prices and book flexible appointments. We recommend that you register with Acuity Calendar to easily manage your packages.
Here you can log in to your Acuity account and manage your appointments and credits.

Jamf Managed Service Provider
Managed Support
The Mac starts the update right during the important presentation because you kept pressing Install update later? The new colleague can't get productive for the first few days because his workstation hasn't been set up yet? You don't have time to transfer your data to the new iPhone? And how did that go again with the AppleWatch? We free you from all these organizational tasks in our various maintenance packages. In doing so, we offer the work outside your business hours, so you can use your working time with your tasks. We offer long-term solutions for businesses as well as contract packages for you privately.
With the innovative mobile device management solutions of our partner Jamf, we free you from all tedious IT tasks and manage your IT, whether in the office or home office.
As a certified Jamf Managed Service Provider (MSP), we participate in all official training and education to provide you with the best and most comprehensive service.

In the first step, we discuss the requirements for your working environments and select the appropriate MDM solution and the relevant tools to cover issues such as security, compliance and identity management for your company.
We set up Apple Business Manager for you, connect the solutions, enroll your devices and create your custom IT infrastructure.
Your device requirements are stored as blueprints and can be provisioned at the touch of a button. No more waiting to manually set up a device.
Our Managed Support Services
With our full-service solution "Medienreife Managed Support PRO", we offer you the services of a fully-fledged IT department.
We look after all aspects of a modern working environment. From device provisioning and account management to topics such as security and update management. With the self-service feature, we create your own enterprise app store and manage different locations and departments individually. With solutions like Jamf Connect, we integrate identity management and zero-touch deployment. This means devices no longer need to be physically set up and can be sent directly from retailer to colleague, even in the home office!
Want to take your IT to the next level? Then let us advise you professionally and without obligation!
Our Medienreife Managed Support NOW solution is ideal for the self-employed, small businesses and organizations with simple workflows. The focus here is on device provisioning, management and security. At the click of a mouse, we provide applications, email accounts, corporate calendars, wifi access, and everything you need to be productive for you and your employees.
We monitor changes in the Apple universe daily and make sure your devices have the latest security updates and compliance requirements.
Coupled with our unparalleled support, you don't have to worry about your Apple IT anymore and can relax and focus on your work.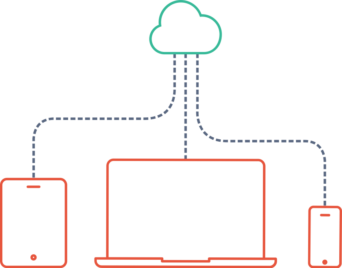 Medienreife Managed Cloud

Media-Ready Managed Cloud – Your All-In-One Solution for Dropbox
With Media-Ready Managed Cloud, we offer you a full-service package that helps you efficiently manage your cloud infrastructure while focusing on your core business. Our experts take care of all administrative tasks, so you no longer have to worry about managing, maintaining, and securing your cloud.
Why choose Media-Ready Managed Cloud?
Professional Cloud Management: With Media-Ready Managed Cloud, our experts take care of the setup, configuration, and monitoring of your Dropbox environment. We ensure that your cloud runs smoothly and is optimized to meet your individual requirements. As an official Dropbox partner, we guarantee seamless integration with your existing systems, enabling Dropbox to seamlessly collaborate with your other tools and applications, providing you with a seamless and effective working environment.
Comprehensive Support: Our dedicated support team is here to assist you with any questions, issues, or concerns you may have. You can reach us via phone, email, or chat, and we provide prompt and competent support. We are here to offer you the best possible service and ensure that your cloud operates optimally at all times.
Seamless Integration: Experience the difference with Media-Ready Managed Cloud. Let us handle the administrative hurdles while you focus on the success of your business. We provide comprehensive support for your Dropbox infrastructure, maximum security, individualized support, and tailored training. This allows you to unlock the full potential of your cloud and optimize your workflows.
Discover the difference with Media-Ready Managed Cloud. Contact us today to learn more about our offerings and optimize your cloud strategy together. Our team is excited to assist you and support you on your path to success.
Why support from Medienreife?
Most hardware and software providers offer free support. Why you should still contact Medienreife!
Christian is the founder of Medienreife and places a high value on customer satisfaction. Christian has worked for Apple in Ireland as a technical supervisor for the DACH region. He not only knows what matters in excellent support, but also knows the processes that are important to solve challenges efficiently and reliably in the Apple universe.
Christian has worked with us to develop a unique support experience for our customers. As a member of the Apple Consultants Network we have a direct line to Apple and always stay up to date. It is no different with our other partners. Our technicians participate in ongoing training and education. This enables us to take care of your system holistically and also pay attention to the different components and how they interact.
Important things you should know
Questions & Answers