The smart office and home of the future already now with HomeKit
Smarthome & Smart Office
Intelligent & secure
HomeKit is Apple's interface that connects compatible accessories to Apple's Home app, making the office smarter. The Home app allows you to create different locations with different rooms. From there, you can control your lights, program your heating, and do it on the go with a hub (HomePod, AppleTV, or iPad). Create automated scenes in which the lights come on, when you wake up or all devices turn off when the last person leaves the house.
We show you what is already possible today. Our service includes product selection, setup and long-term support. Here, we place special emphasis on the data protection compliance of our proposed solutions.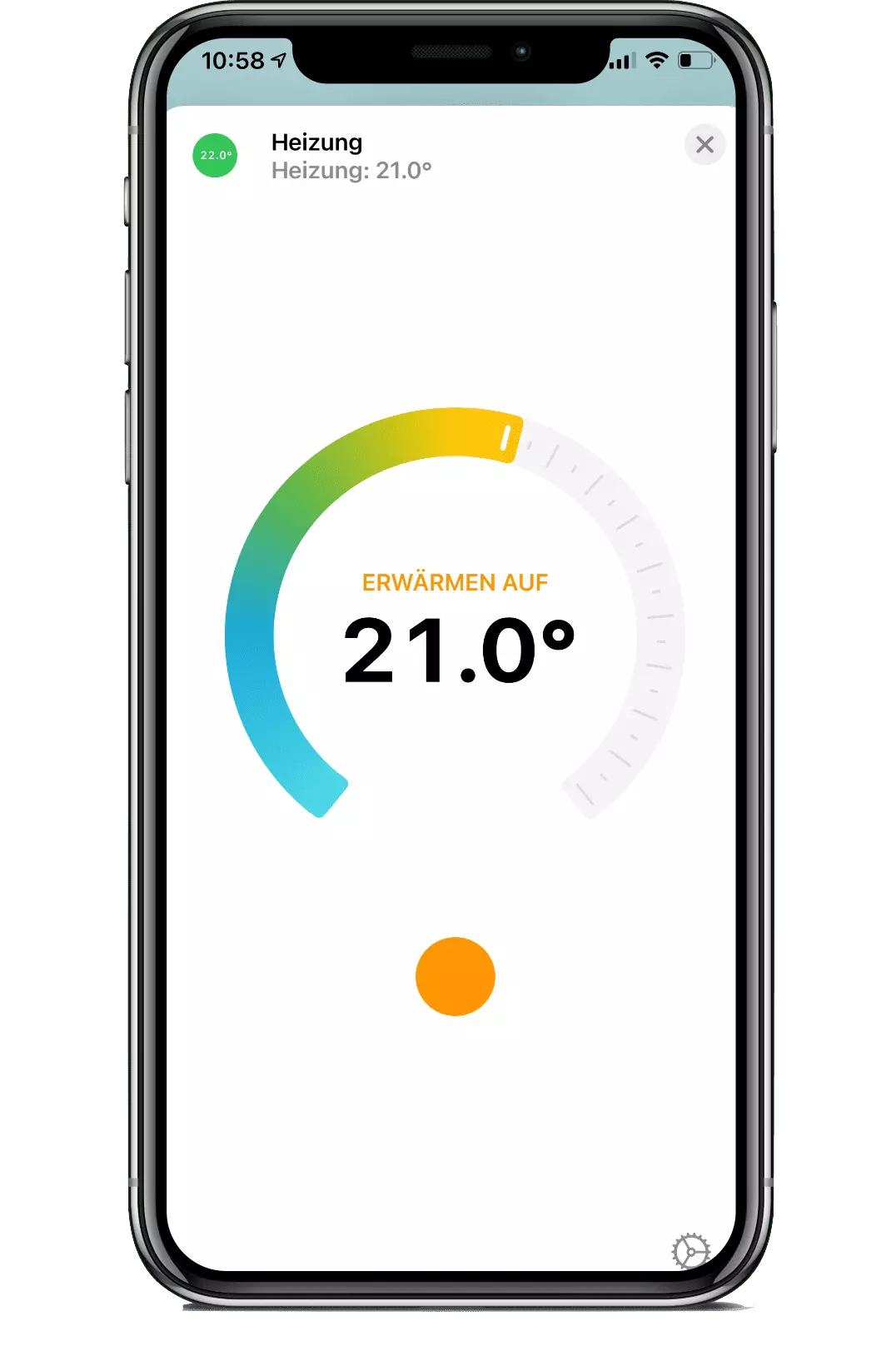 Discover the possibilities of HomeKit
The selection of HomeKit-enabled devices has grown immensely in recent years. With the cross-company standard "Connected Home over IP", which will be launched in 2022, many more solutions will follow.
We already show you which solutions are available on the market, what they can do and what you have to consider when using them. We don't just compare functionality and costs, but also focus on data protection and device reliability.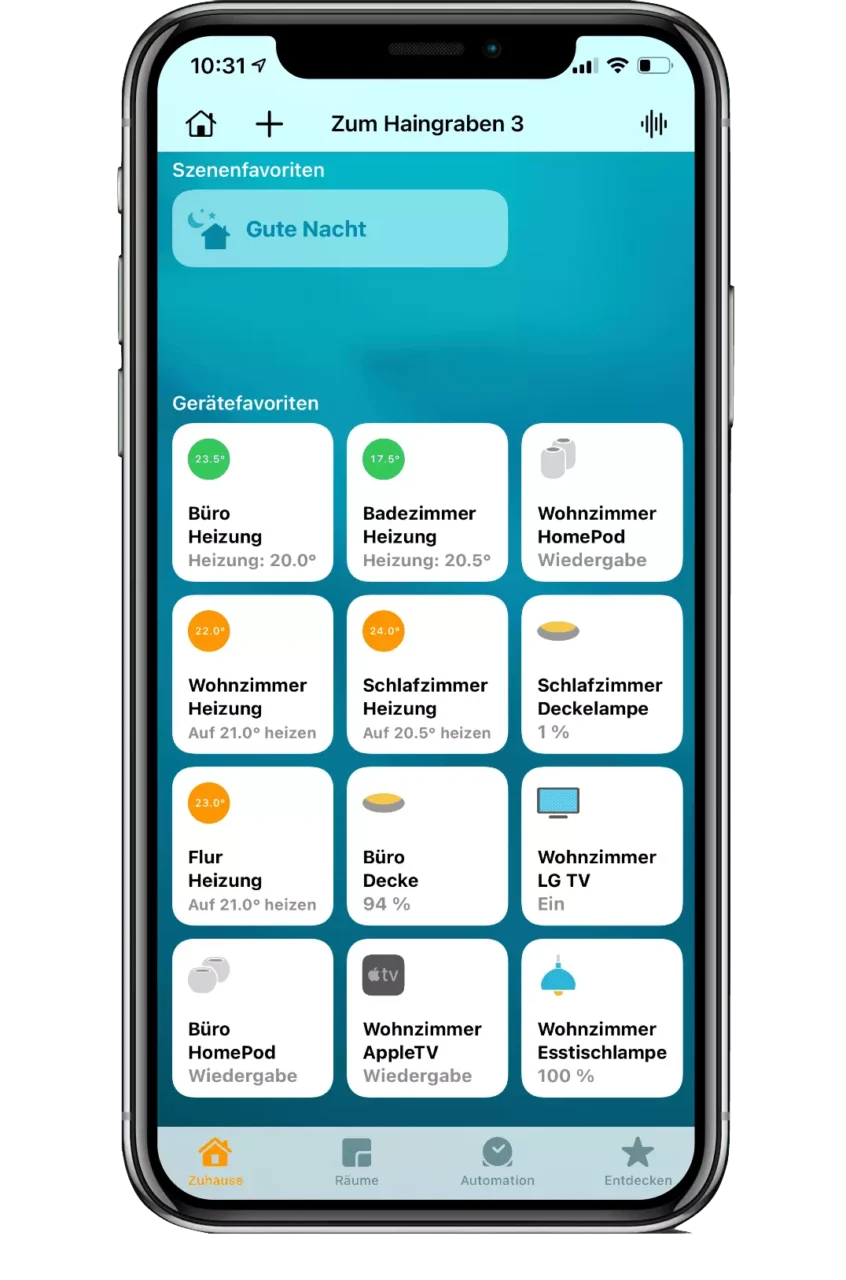 For every room the smart something with HomeKit from Apple.
We also help you to update your rooms. Whether it's in the office or at home.
Let's talk about HomeKit